Legacy Real Estate Group
Compass
What Legacy Real Estate Group's Top Agent Network membership means to you
TAN is the only online community built exclusively for verified top 10% real estate agents. While nearly every agent claims to be a "top producer," TAN independently verifies that each member is a local top 10% agent.
When you work with Legacy Real Estate Group, you get insider access to off-MLS properties and the most qualified buyers in the area. This gives you a huge advantage in a competitive market.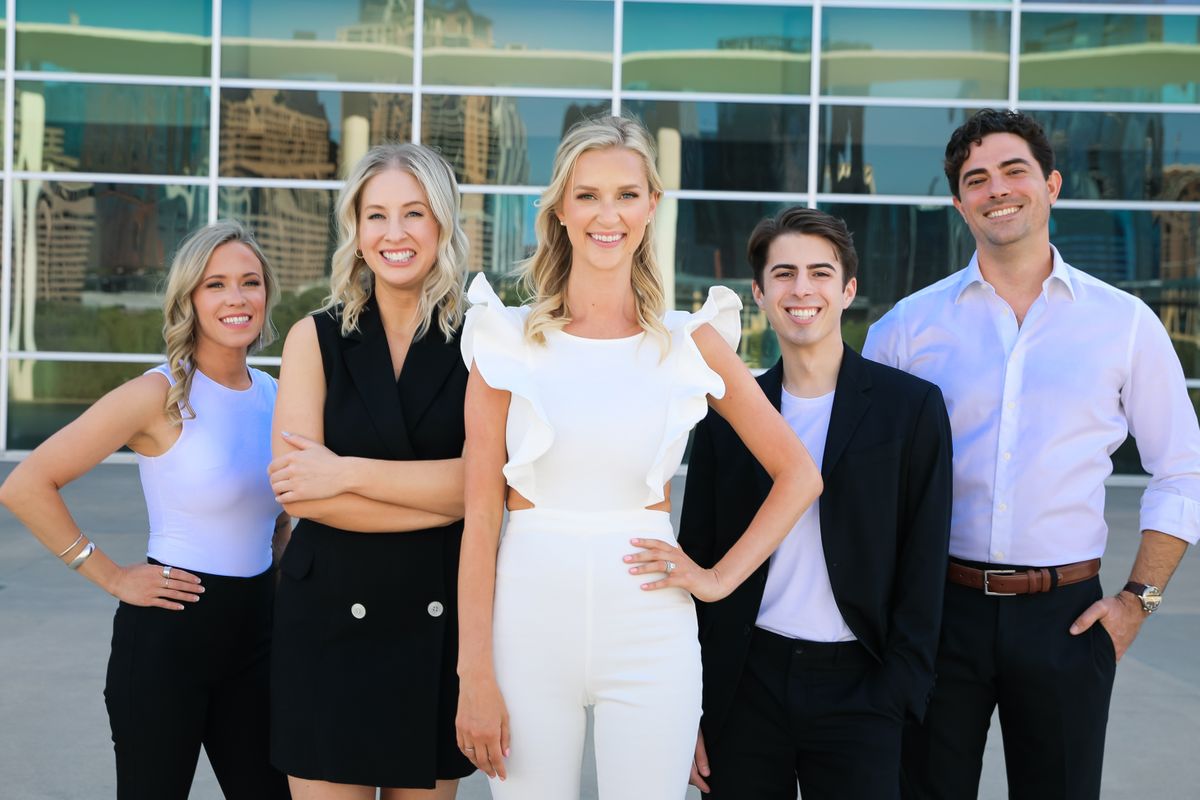 About Legacy Real Estate Group
2022 STATS
84 Homes Sold | $54M Closed Volume | $690K Buyer Savings | $1.38M Over Asking for our Sellers
Nicole Marburger | Broker Associate
Nicole is the founder and Broker Associate of Legacy Real Estate Group. She is an influencer in the Austin real estate market and ranks among the top 1% agents each year. As a certified luxury home marketing specialist, and with a Texas State University bachelor's degree in Marketing with a Sales concentration, she creates unique and detailed marketing strategies for every home she sells. However, nothing is more important to Nicole than the genuine relationships built with her clients that last much beyond a transaction. Whether she guides you through buying, selling, investing or developing in the Central Texas area, you have made a friend for life in Nicole.
Jen Buterick | Realtor®
An accomplished Realtor® in the Central Texas area, Jen's knowledge of the Austin real estate market allows her to grow and nurture the trusting relationships that she has built with her clients over the years. Jen is also an Accredited Buyer Representative, which further ensures a smooth transaction process when working with her. One of the main reasons Jen decided to join Legacy Real Estate Group is because the team vision aligned with her personal ideas for a professional, client-centered experience. Her knowledge of the Austin area real estate market allows her to grow and nurture the trusting relationships she's built over the years. She transitioned into real estate to follow her passion and become an influential part of the dynamic change we see in our city day after day.
Katie Daniel | Realtor®
Katie found her place in the Real Estate industry as her true passion is to help others. With over 10 years of real estate experience, her approach to every transaction is rare as her first and foremost objective is to truly listen to her clients. Katie's ultimate goal with each client is to create a long, lasting relationship built on trust and honesty knowing that she will always go above and beyond. With her keen intuition, hard-working attitude, and genuine spirit, Katie knows that the possibilities for her clients are endless.
Joshua Swan | Realtor®
Originally from Louisiana, Joshua moved to the Central Texas area in 2009. With over 5 successful years in the industry, Joshua has helped countless people in the Central Texas area buy, sell, and invest. Joshua's clients are drawn to both his personable demeanor and unparalleled commitment to achieving their goals. Joining forces with Legacy Real Estate Group was an easy next step towards a continued future of going above and beyond to help his clients with all of their real estate needs. He loves Austin's active outdoor culture and enjoys exploring nature through camping, backpacking, gardening, and woodworking. Even in his free time, Joshua seeks to help others by holding BLS and Wilderness First Responder certifications.
Preston Salce | Realtor®
Preston was born and raised in Austin, Texas, and is a local graduate of Dripping Springs High School. His real estate career began during his high school years, where he provided marketing support for a local top producing agent. It was then that he fell in love with the industry, learning all of the ins and outs of helping people buy, sell and invest in real estate. He went on to work alongside Nicole Marburger, and under her mentorship, found his way to becoming a full-time agent for Legacy Real Estate Group. Preston enjoys the active lifestyle Austin has to offer, and in his free time, you can catch him running town lake or taking a spin class downtown.