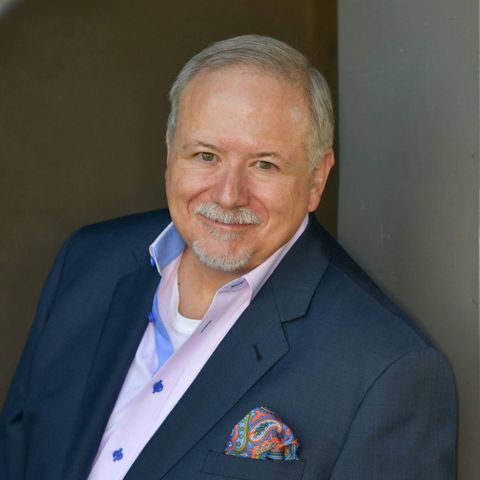 Jordan Ayan
The Lifestyle Collection at Launch Real Estate Powered by Compass
License: SA670173000
About Jordan
Jordan Ayan is a licensed Realtor with The Lifestyle Collection at Launch Real Estate. He is an experienced business professional with decades of experience and wisdom. His career has been defined by opportunities that blend emerging technology with creativity. After starting his first business, Create-It! with wife Jan, he became hooked on the excitement of business innovation and showing people the power of new technology. This passion led Jordan and Jan to several other ventures. He led the team that launched lighting.com, and developed and built SubscriberMail, one of the first permission based email marketing companies, from startup to exit. He has been a frequent speaker throughout the world. He has also written four books, one of which has been translated into seven languages.

Jordan spent time mentoring fellow entrepreneurs through Take Two Partners, a consulting firm he started with Jan. Together, they coached others who were working together with their spouses, business partners or in family businesses. After being frustrated with their personal real estate experiences, they realized they could offer a different approach that brought their extensive business and marketing expertise together with Jan's design vision, to disrupt the traditional real estate business. Along with daughter Ashley, they formed The Lifestyle Collection, to share their vision for real estate reimagined.

Throughout all of his ventures, Jordan is driven by the desire to enjoy life with his family and build meaningful businesses and strong relationships. He believes entrepreneurs fuel our economy and he is proud to be part of that movement — while making it a family affair.

ABOUT THE LIFESTYLE COLLECTION
The Lifestyle Collection is a real estate team, and part of Launch Real Estate. We know real estate and luxury properties having been active in real estate for decades and have purchased and sold multiple homes priced between $2 and $3 million dollars on our behalf. We know what it's like to be buyers and sellers of these properties in different market conditions. Our personal experience with real estate is why we started The Lifestyle Collection.

We are also experienced business professionals. Before forming The Lifestyle Collection, we conceived and launched three successful enterprises, including, most recently, a digital marketing technology firm that we sold to a public company. Our goal in real estate is to take what we have learned in business and apply it to the purchase, sale, and marketing of luxury real estate in the area.

We combine the talents of real estate, design, and marketing to shift the paradigm in luxury real estate. We deliver world-class service and results, and would appreciate the opportunity to do so for you locally, or through our network and connections in many markets around the world.